1. Byron Stafford Scam : How To Recover Your Money From Byron Stafford
How To Recover Funds From Byron Stafford
You should be aware that Byron Stafford has been flagged by regulators as a possible scam broker if you have been approached by them or come across their services.
In recent times, we have had a lot of complaints on a boiler room scam  called Byron-Stafford, it has been brought to our attention that there's a fraudulent scheme going on there with the aim to steal from investors. The FSMA also confirmed in their publication that Byron Stafford is a scam platform. Just to clear any doubts, Byron Stafford is a SCAM.
If you have been scammed and you are looking to ways to recovery your money from Byron Stafford, visit Zorya Capital website on www.zoryacapital.com.
Zorya Capital provides international financial fraud investigative measures aimed at helping victims of financial scams recover their money. Zorya Capital was founded to protect and help victims of investment scams with the assistance of sophisticated asset recovery specialists globally.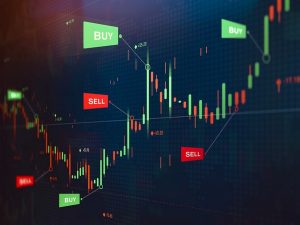 Byron Stafford Overview
| | |
| --- | --- |
| Website | https://byron-stafford.com/ |
| Broker's name | Byron-Stafford |
| Address | Singapore Land Tower50 Raffles Place048623Singapore |
| Phone | 2232323232 |
| Email | contact@byron-stafford.com, clientservices@byron-stafford.com en james.fitzpatrick@byron-stafford.com |
| Regulation | Unregulated, Blacklisted |
| Warning | FSMA |
FSMA Warning on Byron Stafford
Investment services cannot be provided by Byron Stafford in Belgium or from Belgium.
Additionally, based on the information that the FSMA has access to, this may be an instance of fraud, specifically "boiler room" fraud. The general warning that the FSMA released on March 27, 2020 contains further details regarding this type of scam.
Therefore, the FSMA strongly recommends against sending money to any account numbers that Byron-Stafford may specify or responding to any offers of financial services made by the company.
Although Byron-Stafford states that company provides investment services, the Financial Services and Markets Authority (FSMA) has identified it as a suspect operator who may be committing "boiler room fraud" (the term for a call centre offering questionable services).
The FSMA "highly recommends against transferring money to whatever account number the company may specify and against responding to any offers of financial services made by Byron-Stafford."
There are further indications of possibly fraudulent operations in addition to the FSMA alert. For instance, the absence of the company's website at the moment Fly-by-night businesses frequently launch websites and then take them down shortly after. One method they use to prevent detection is this one.
A broker that is not regulated is Byron-Stafford. When seeking to identify whether a broker is reputable, licencing is always the first thing you should look at, and Byron-Stafford falls short in this most fundamental requirement.
Your money is greatly at danger if you deal with an unlicensed broker. It's possible that you won't be able to withdraw money from your account or that money has been taken out without your consent. Scam brokers frequently don't answer questions or can't be reached at all.
Finding the early warning indications that a business may be participating in illegal behaviour doesn't need much inquiry. A fast Google search will typically show whether a firm has been reported by a regulator or listed on scam review websites.
We believe that Byron Stafford is a possible con artist since he has the ability to cause his clients to suffer significant losses. However, because it is frequently a location where consumers might be duped by brokerage scams, this element needs to be given a lot of consideration. For instance, many dishonest brokers impose hefty withdrawal fees that go beyond just covering service costs. Unfortunately, a lot of non-withdrawal brokers utilise these justifications to conceal the fact that they are con artists.
Got Scammed by Byron Stafford?
If you have lost money with Byron Stafford, don't panic. You are not the first and you likely won't be the last. Mistakes can happen even with the most cautious of investors, and should be used as a learning opportunity.
Chargeback Is Your Solution!
The good news is that there is help available. The team at Zorya Capital– a specialist group dedicated to helping consumers recover funds lost to online trading scams – is available 24/7 and has helped clients all over the world recoup millions of dollars.
Using a trustworthy service such as Zorya Capital is critical in this endeavour as a typical chargeback process can often be complex without the right technique.
To recover your money from Byron Stafford, consult the asset recovery experts at Zorya Capital, with an excellent record in fund recovery, your case won't be an exception. Contact Zorya Capital now.