1. Foxane: How To Recover Money From Foxane
In recent times, we have had a lot of complaints about a fraudulent platform called Foxane, it has been brought to our attention that there's a fraudulent scheme going on there with the aim to steal from investors. The
IOSCO
and
FCA
  also confirmed in their publication is a scam platform. Just to clear any doubts, IT is a SCAM.
If you have been scammed and you are looking for ways to recover your money from Foxane, visit the Zorya Capital website at www.zoryacapital.com.
Foxane is a St. Vincent and the Grenadines-based offshore FX broker. They have received a warning from the Financial Conduct Authority, and the broker has no licences from any other reputable regulators.
Another reason why we always suggest exercising caution when dealing with Forex brokers is that Foxane is not actually regulated or qualified to be providing the services it performs. It can only result in losses for you; therefore, investing in it is a very bad choice. If you want to learn more about Foxane, continue reading since we have detailed every shortcoming of the broker in the review that follows. However, before we do that, we would like to issue the following minor disclaimer:
At the time of writing, it is not possible to open an account with Foxane. Any effort to do so results in the following error page:
Given what we have to say about the broker, this is quite the display of stupidity on the part of Foxane. However, it could also be a blessing in disguise because if Foxane does not register accounts, it cannot steal money from anyone.
Is Foxane an authorised broker?
Without a doubt not, as the broker lacks a licence. It also originates from St. Vincent and the Grenadines, one of the shadiest offshore countries in existence. The broker's address appears to be as follows:
Because St. Vincent has a well-deserved reputation as a fraud haven and does not in any way regulate its Forex markets, it may appear that we are being harsh about the country. As a result, con artists of all stripes set up shop there to carry out their plans unhindered. There are no guarantees that a company from the country is authorised to trade on the Forex markets, even if it isn't operating a scam. These businesses typically fail within a few weeks and take their customers' money with them.
To ensure they are not engaging in any form of market manipulation, corporations from tougher jurisdictions, like the UK, are forced to provide daily information on open and closed deals. Additionally, the UK mandates that all brokers take part in guarantee funds, which provide payouts of up to £85 000 per impacted client in the event that a company fails, in order to shield its clients from the volatility of the markets.
As you can see, dealing with licenced brokers just makes more sense than using the services of offshore ones like Foxane! The UK has far more laws in place, and brokers must adhere to many more regulations.
Can I profit from Foxane?
No, Foxane cannot be used for commercial purposes because it lacks a licence. A registered broker would once more be a wiser choice. The company's Terms and Conditions are also a problem since they are so ambiguous. For example, have a look at what Foxane has to say about the fees it levies.
The broker threatens legal action against its clients despite the fact that these fees are nowhere to be found on the website! With such a wide-open clause, Foxane is free to tax you heavily or charge you as much as it likes. Let's look at the broker's bonus policy as well.
It states that bonuses over 10% of the deposited amount may be subject to additional terms and conditions; however, brokers who offer bonuses typically do so to limit client withdrawals. For example, Foxane may require that accounts credited with bonuses reach a certain turnover level before withdrawals are permitted.
What options does Foxane have for leverage?
Much greater than what most authorities now permit traders to use, Foxane offers access to leverage of up to 1:400. Be cautious when you encounter high-leverage trading in the wild because most brokers offering it are just trying to attract more customers.
What is Foxane's minimum deposit amount?
Foxane has an outrageous $1,000 minimum deposit requirement, yet nowadays, trustworthy brokers are happy to offer micro accounts for as little as $10!
Which trading platforms are offered by Foxane?
Although Foxane is said to have a web-based platform, we were unable to sign up for an account with the broker therefore we have no idea how it compares to Metatrader 5, the industry standard.
Which ways of payment does Foxane accept?
Foxane supports deposits made using credit cards and bitcoins, however, when using cryptocurrency, be very careful because there is no chargeback protection for these payments.
Foxane advertises itself as the market leader and provides a variety of account types. To trade, they provide stocks, indexes, and currency pairs.
Beachmont Business Center, 213, Kingstown, St. Vincent and the Grenadines is the address of their office. Their phone number is also 1800-8289-937.
The broker, though, raises much too many questions. Foxane is not only an offshore broker, but it also has dubious terms and conditions and a serious lack of transparency.
The Foxane review that follows will make it clear why you need to steer clear of them.
The Financial Conduct Authority, also known as FCA, has issued a warning against Foxane. FCA is one of the most well-known financial authorities in the world. It regulates UK-based providers of financial services.
The FCA issued a warning against Foxane in February 2022. This company does not have permission to operate and target people in the UK, according to the warning.
Foxane customers would not be eligible for the Financial Services Compensation Scheme or the Financial Ombudsman Service, according to the FCA. Therefore, you are most likely to lose your money if something goes wrong.
The FCA warning is sufficient evidence that they might be a sham. When the watchdog does issue a warning, it is almost invariably concerning a dubious brokerage firm.
High Minimum Deposit: Apart from the FCA's warning and the numerous unfavourable internet reviews, Foxane's high minimum deposit requirement is the main cause for concern.
To begin trading with this broker, you must deposit a minimum of $1,000. This is significantly more than the industry average. The majority of well-known forex brokers have a $10 or $5 minimum deposit requirement.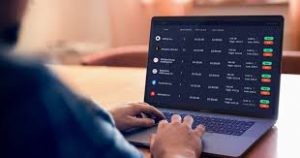 This is due to the fact that a trader uses the minimum deposit amount to evaluate a broker. Therefore, trustworthy brokers maintain a low limit, ensuring that a trader doesn't have to assume too much risk. Scammers typically set a large minimum deposit to ensure that they can take at least a sizable amount from a victim.
Our investigation into Foxane revealed that it has been placed on a financial regulator's "blacklist," which is why we are disseminating this warning.
How does Foxane work?
With the help of Foxane, you can trade stocks, commodities, stock indexes, currency pairs, and other financial instruments online. You will need a minimum investment of $1000 to begin trading.
https://www.foxane.com/trade/trading-accounts is the official website.
Address: Beachmont Business Centre, 213, Kingstown, St. Vincent and the Grenadines is home to Foxana LTD.
Contact information: +18008289937, customercare@foxane.com
Foxane: Is it real?
According to our study, it is not a real company. This judgement is supported by the fact that the company has been placed on a blacklist by a financial regulator for offering unlicensed investment services.
FSMA, a financial authority, issued the entire alert to the public warning them about Foxane; you can read it HERE. The AMF then released the subsequent warning.
The financial regulator believes that it is a dishonest broker, according to what the FSMA had to say about it. It advises investors to steer clear of it because of this.
According to the AMF, Foxane is breaking the law by offering unregulated investing services in France. In no nation in the world is Foxane permitted to offer investment services.
Maintaining orderly markets depends on financial regulation. Every nation has at least one independent regulator in charge of keeping an eye on the financial system and ensuring the safety of investors' clients.
Although no regulation is flawless, it offers consumers at least some minimal protection. In the realm of investments, regulation frequently makes sure that client funds are kept separate from business funds, that traded assets are priced transparently, that the company has no conflicts of interest, etc.
Simply put, investment companies must abide by certain standards, and regulators make sure they do.
Deposits made with investment companies may even be guaranteed in some nations. This implies that clients will still receive their money back from an insurance fund if the business, such as a broker, files for bankruptcy.
The hazards associated with regulated enterprises are far lower than those associated with unregulated ones for all the reasons previously outlined. Scams involving unapproved and unregulated financial services are extremely prevalent.
Therefore, it is always best to trade and invest with only regulated companies in order to be on the safe side. only with platforms that have received a licence from the appropriate authorities to offer the services they do.
You should familiarise yourself with local financial laws and only utilise investments and other financial services that have been approved in your nation by the appropriate authorities.
Foxane: Is it a con?
Being placed on a financial regulator's blacklist, in this case, FSMA does not necessarily indicate that they are a scam. Unless the alert specifically states otherwise. But it's crucial to understand that there is always a justification for a company to be put on a financial authority's warning list.
The regulator's investigation of Foxane and subsequent conclusion that the public needed to be alerted about it must have been motivated. such as user complaints or mistrust, for instance.
Some investment ventures simply fail to comply with their legal obligations under financial and investment rules, while others are obvious frauds that simply elude regulation.
In this analysis, we discuss the FSMA's warning regarding them. So you can directly call this financial body to determine whether it is a fraud or not. They ought to be able to provide a more thorough justification for publishing the warning. For instance, if a poor user experience or another factor was the cause.
According to our experience, it is safer to steer clear of any businesses or investing services that have been placed on a blacklist by financial regulators. You can also inquire about them with the national financial authority in your nation to see what they have to say.
Final thoughts, they has received a warning from the FSMA, a financial regulator. As a result, there is an issue with it, and you would be better off avoiding it.
Ask a qualified investment advisor or the national financial authority in your country for a bit of professional advice if you have questions regarding Foxane.
Zorya Capital provides international financial fraud investigative measures aimed at helping victims of financial scams recover their money. Zorya Capital was founded to protect and help victims of investment scams with the assistance of sophisticated asset recovery specialists globally.
To recover your money from Foxane, consult the asset recovery experts at Zorya Capital, with an excellent record in fund recovery, your case won't be an exception. Contact Zorya Capital now.