1. LPL Invest: How To Recover Money From LPL Invest
In recent times, we have had a lot of complaints about a fraudulent platform called LPL Invest, it has been brought to our attention that there's a fraudulent scheme going on there with the aim to steal from investors. The IOSCO and FCA  also confirmed in their publication that lplinvest.com is a scam platform. Just to clear any doubts, lplinvest.com is a SCAM.
If you have been scammed and you are looking for ways to recover your money from LPL Invest, visit the Zorya Capital website at www.zoryacapital.com.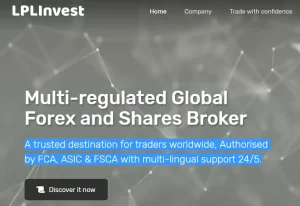 According to LPLInvest's website, which was established in 1986 and has won numerous awards, it serves close to 500,000 traders. These statements don't seem credible at first glance given the poor website quality. Basic fact-checking reveals that this is a copy-paste scam scheme intended to prey on those with little to no experience in the financial markets, not a broker. Avoid LPLInvest as much as possible.
LPL Investment Regulation and Financial Security
The Financial Conduct Authority (FCA) of the United Kingdom, the Australian Securities and Exchanges Commission (ASIC), and the Financial Sector Conduct Authority (FSCA) of South Africa are all simultaneously regulating this broker, according to the first thing we notice on LPLInvest's website:
A similar assertion is made on a number of the fraudulent websites we've examined, including Fx Bit Option, SwiftPayOptions, and Unitied Fx Forum. They also resemble many other components on the LPLInvest website.
On the main LPLInvest page, however, the name of the company is not disclosed. There is only one listed address, in the USA, a country with severe rules for brokers:
The LPLInvest website only contains a brief Know Your Customer (KYC) Policy as legal documentation. The only place where a company's name is mentioned is there: Wp Holding Und Management Ltd. The same business is responsible for CPT Financial, another bogus website we've come across.
This business is allegedly based in Germany. A corporation must hold a licence from the German financial authority BaFin in order to conduct business there as a broker. The institution's registry, however, revealed that Wp Holding Und Management is providing financial services without authorization rather than a licence:
The databases of the UK, Australian, US, and South African regulators referenced on the website do not contain the name of this company. It is obvious that LPLInvest is not the licenced broker it claims to be.
However, LPL Invest, or LPL Financial as they are also known, is just another unregulated, virtually anonymous website that is a part of a serial scam and has already been blacklisted by BaFin, the German financial regulator. They may claim to be a multi-regulated global forex and shares broker with a Dortmund, Germany, base that services between 500 000 and 5 million traders worldwide.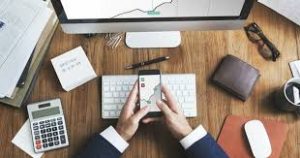 The website LPL Invest, which has been blacklisted by BaFin, claims to be owned and operated by WP HOLDING UND MANAGEMENT LTD., a business purportedly based and regulated in Germany. However, this is plainly untrue, as is made clear by the recent warning from the German financial authorities, who have identified the website as a scam. Look at this:
"WP HOLDING UND MANAGEMENT LTD has not been given permission to engage in banking operations or offer financial services, BaFin would like to make that clear. The company is not under BaFin's supervision, the warning states, and it goes on to say that there are "reasonable grounds to suspect that WP HOLDING UND MANAGEMENT LTD is engaging in banking activities and rendering financial services in Germany without the necessary authorization" based on information found on the company's website, lplinvest.com.
The BaFin warning also states that "BaFin, the German Federal Criminal Police Office, and the German state criminal police offices recommend that consumers seeking to invest money online should exercise the utmost caution and do the necessary research in order to identify fraud attempts at an early stage."
Additionally, LPL Invest asserts that it is governed by the Financial Conduct Authority (FCA) in the UK, the Australian Securities and Investments Commission (ASIC), and the Financial Sector Conduct Authority (FSCA) in South Africa, but in reality, they are unregulated in any of these jurisdictions. We even made the effort to search the registers of the aforementioned organisations, but we were unable to find any broker or company by the names of WP HOLDING UND MANAGEMENT LTD. or L
To cut a long story short, we are dealing with a clear scam that you must stay away from. As we've already mentioned, LPL Invest is a perpetrator of scams. At least a dozen websites, including the most recent one, cptfinancial.com, have the same design and nearly identical content.
Scammers may attempt to hijack your bank account, according to AnyDesk.
Here is another aspect of the LPL Invest presentation that should serve as a red flag for you that you are dealing with fraud.
Despite how innocent it may seem at first, AnyDesk is a programme created specifically to enable users to access their home PC environment from anywhere over the internet. What will happen then if you follow LPL Invest's directions, download AnyDeck, set it up on your smartphone, and let them know how to do it?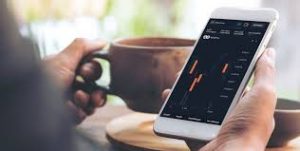 Your smartphone, computer, and all the banking information you store there, including credit card details and online banking passwords, will be instantly accessible to the scammers controlling the website, giving them the ability to steal money directly from your bank account. Just like that.
Untested web platform LPL Invest
Regarding the trading software, you can see a screenshot of the extremely simplistic web-based platform to which we were transferred after finishing our registration below.
Keep in mind that all reputable brokers provide traders with access to cutting-edge trading tools like MetaTrader4, MetaTrader5, and cTrader, which let them use automated trading methods with the aid of a variety of customisable market indicators and custom trading bots.
Only crypto payments are accepted.
Although the presentation features the logos of VISA, Mastercard, Neteller, PayPal, and Skrill, your sole payment option—as with most other scam websites—seems to be bitcoins.
Remember that if you deposit cryptocurrency to an unregulated website like LPL Invest, you are merely making it simpler for con artists to steal your money. Since blockchain technology makes it difficult to trace the owner of the crypto wallet you are sending money to, all transactions involving cryptocurrencies are often more or less anonymous. But more significantly, after the transaction is complete, there is no way to undo it if you find out you have been duped. For this reason, scammers prefer that you pay with cryptocurrencies.
On the other hand, if you use your VISA or Mastercard and you end up falling victim to internet fraudsters like LPL Invest, you will still have the choice to submit a chargeback request with your neighbourhood bank within 540 days, which is reassuring, to say the least.
If you're eager to begin trading financial instruments, you should first confirm that the broker you've chosen is authorised by a reputable regulatory body, such as the Australian Securities and Exchanges Commission (ASEC), Cyprus Securities and Exchange Commission (CySEC), Commodity Futures Trading Commission (CFTC), or UK's Financial Conduct Authority (FCA) (ASIC). These brokers offer protections to their clients, including negative balance protection and segregation of customer and broker money.
Brokers are also required to take part in guarantee programmes in the EU and the UK, which protect a portion of the trader's money in the event that the broker goes bankrupt. The maximum value of these guarantees is 20,000 EUR in the EU and 80,000 GBP in the UK. The chance of such a bankruptcy, however, is minimal because regulators also impose large net capital requirements on businesses: EUR 730 000 in the UK and Cyprus, AUD 1000 000 in Australia, and at least USD 20 million in the United States.
Software for LPL Invest Trading
According to the website, LPL Invest provides "Lplinvest Trade 3," a personalised trading platform. But in actuality, LPL Invest simply has a web platform with limited features. Although the website states that the broker offers a wide range of financial instruments, the interface solely displays cryptocurrencies. The menu only offers the option to purchase or sell cryptocurrencies at the current price; there is no way to put pending orders. This is how it appears:
Customers can choose from a large variety of trading software from legitimate brokers, including desktop, mobile, and web-based platforms. MetaTrader 4 (MT4) and MetaTrader 5 are the systems that are most frequently utilised in the sector (MT5). These platforms have become the norm in the industry due to LPL Invest extensive feature set, which includes a multitude of customization choices, support for numerous accounts, the ability to create and use unique scripts for automated trading, as well as the ability to backtest trading techniques.
Only a remote access programme is available for download from the LPL Invest website. Scammers frequently persuade their victims to install such software on their PCs under the pretence that it will facilitate trading and money deposits.
Trading conditions for LPL Invest
The Classic and Platinum trading account types are listed on the LPL Invest website. The minimum deposit amounts, 250 USD and 750 USD, are the sole details provided in their description. In contrast, you can currently register a micro account with a lot of reliable brokers for less than $100 USD.
There is no information on fundamental trading variables like spread, leverage, or commissions anywhere on the website. These figures are not displayed on the malfunctioning trading site either.
DEPOSIT/WITHDRAW METHODS AND FEES FOR LPL Invest
The logos of well-known payment options, including Skrill, Neteller, PayPal, Visa, and MasterCard, are displayed on the website. However, it becomes clear after creating an account that the deposit menu only features unidentified and highly dubious suppliers like iPassPay, Neo Bank, Pound Pay, Paystudio, and Kryptova.
250 USD is the lowest amount that can be put in a single transaction. The maximum amount for several payment methods is set at $1000 USD. Fees for deposits and withdrawals are not disclosed on the website. What traps the con artists may have set are unknown because the Terms of Use are not readily available to the public.
HOW DOES THE FRAUD OCCUR?
Many people want to engage in the financial markets but don't have the skills or background to do so. This makes them a target for the numerous online con artists posing as brokers and financial middlemen. The popularity of cryptocurrencies has coincided with an explosion in these scams.
You will be contacted by seasoned con artists who will seduce you with promises of quick money if you believe such a website and provide them with your personal information. Typically, the con artists promise to handle every part of your investment for you, and occasionally they'll even nag you to set up remote access software on your computer. After you make a little first investment, they will persuade you that you are already making fantastic profits and will persuade you to make additional investments.
However, neither the promised gains nor a refund of your money will ever be available. In order to withdraw money from your account, you will either have to achieve impossibly high traded volume criteria, incur astronomical fees or have abruptly lost everything in the market. Fraudsters may also simply vanish because they conceal themselves in offshore jurisdictions free from oversight and legislation by using fictitious names and shell corporations.
HOW TO RESPOND TO A SCAM
Requesting a chargeback is one of the few ways to obtain at least some of your money back in such a circumstance. However, you can only do this if you paid with a credit or debit card. Cryptocurrencies or questionable e-wallets are frequently used by scammers, making it difficult to recover your money back.
Zorya Capital provides international financial fraud investigative measures aimed at helping victims of financial scams recover their money. Zorya Capital was founded to protect and help victims of investment scams with the assistance of sophisticated asset recovery specialists globally.
To recover your money from LPL Invest, consult the asset recovery experts at Zorya Capital, with an excellent record in fund recovery, your case won't be an exception. Contact Zorya Capital now.